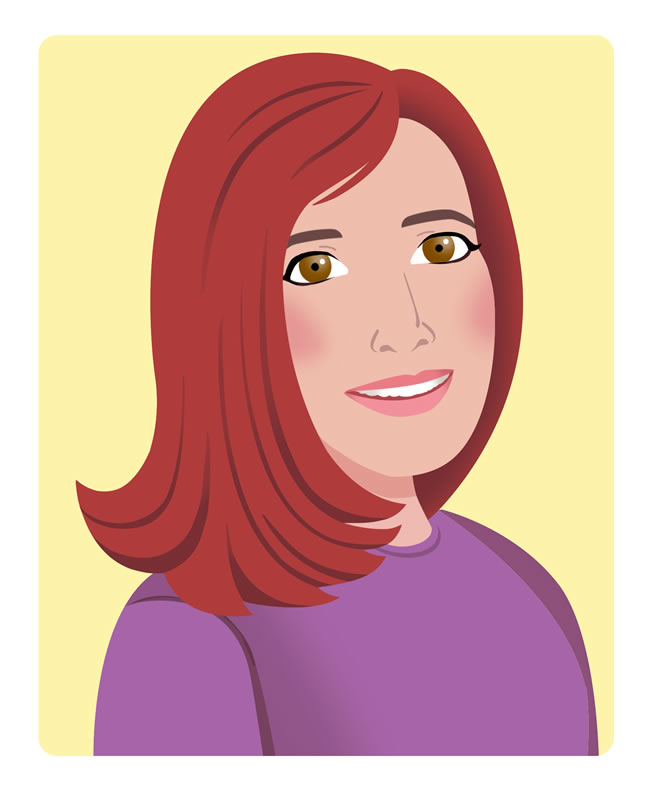 KAREN AHLSCHLAGER is an illustrator and graphic designer, living on a farm outside Cape Town, South Africa. The plants, animals, birds and the beauty of the surrounding landscape inspire many of her illustrations.
Karen enjoys illustrating in a diverse range of artwork styles, from realistic to styled, depending on the client's needs. Karen's work has been commissioned both locally and abroad for numerous clients which include NB Publishers, Tafelberg Publishers, Hodder Education (UK), McGraw-Hill (Australia), Oxford University Press, Pearson South Africa, for various magazine publications, design studios, ad agencies; as well as kids apps.
Karen's illustrations for "Storiemuis Book 6" were shortlisted for the MER Prize at the Media24 Books Literary Awards for illustrated children's books. Her work is discussed and featured in a book entitled; Best Practice: The Pros on Adobe Photoshop written by Toni Toland published by Delmar Learning, New York and in the SA Art Times.
Karen loves to illustrate children's books that make a positive impact in some manner or form.